A view of the farm from the road, cyberville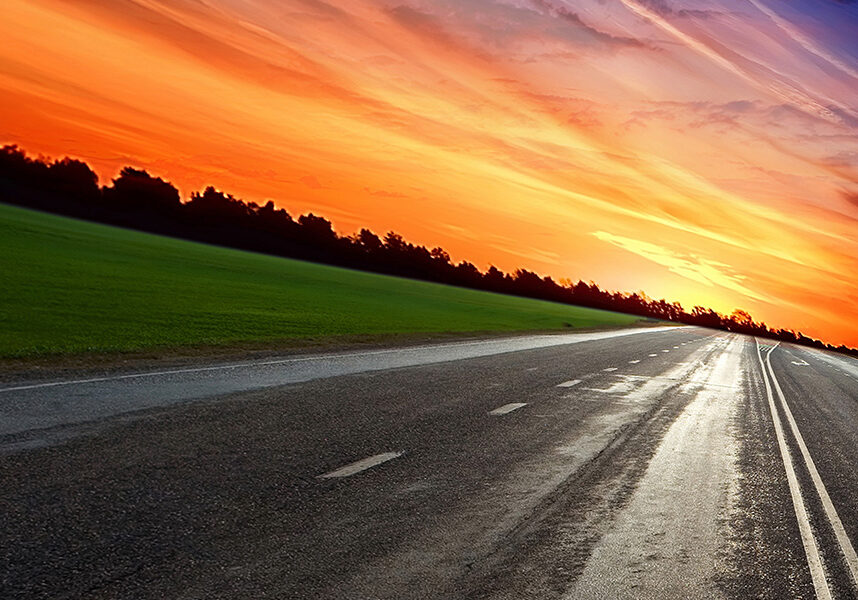 The song, "On the Road Again," by Willie Nelson would be very appropriate for my summer travels engaging with producers, lenders and agribusinesses. The spectrum of audiences and events ranged from multiday young farmer and rancher conferences to lending schools, online events and the occasional strategic planning venue where I have gained new perspectives and viewpoints.
The post-pandemic hibernation phase has brought many attendees hungry for engagement and information to better operate their businesses. Many of the producers' views of the future could be sized up by one word: anxious. While the past two years have been rather positive due to commodity prices and government checks, many are concerned that inflating expenses, uncertainty and possible lower commodity prices may result in margin compression. As one producer stated, "We have gone from marketing for dollars to quarters, dimes and nickels."
Follow the plan and process
A producer in his early 40s was a panelist at an agriculture lender conference. He stated that by following a marketing and risk management plan in 2021, he left $500,000 of potential net profit on the table. However, he quickly pointed out that in the 12 years he has been in business on his own, he has made a profit nearly 90 percent of the time by developing a plan and following the process. A disciplined approach to marketing and risk management has allowed him to purchase land every year he has been in business, except one. He also utilizes a projected cash flow that is monitored monthly in order to make adjustments given changing weather and economic conditions.
Positive trend in management skill sets
There is a positive trend in the management mindset of producers, as observed by an online survey of lenders. The lenders were asked to rate producers overall on their production, marketing and financial management skills using a sliding scale from one, indicating very poor skills, to 10, indicating very strong skills. Of course, production skills led the way, often in the six-to-nine range. However, the marketing and financial skills of producers were generally rated in the five-to-eight range. Increased management skills have been a trend in recent years, specifically for young farmers and ranchers under 45 years of age. This bodes very well for the expected future economic and financial volatility, combined with margin compression.
Focus on the future
Engagement and interaction during young farmer and rancher events has been very uplifting. This group is very resourceful, utilizing their talents and skill sets to garner revenue and income streams from a wide variety of farm and nonfarm sources, such as welding, trucking, marketing consultation and agribusiness professionals. They are able to multitask using technology and an entrepreneurial mindset to start and grow their businesses. Some are startups, others are family businesses, and some are aspiring to go into business with an existing farmer who has no next generation.
It has been inspiring to observe these progressive groups with a management mindset that will be needed for the 2020s. A few of their notable characteristics are:
They are very growth oriented with written short- and long-term goals for their business, family and personal life.
They use financial statements as a management tool and have a desire to develop an action plan for improvement. As one young farm family member indicated, every line on the financial statement counts.
Engagement with a team of advisors and peers is a very important management strategy for this segment. Seeking another set of eyes and being able to accept coaching and guidance seems to be built into this group's DNA.
Finally, what keeps young farmers and ranchers awake at night? Unpredictable weather, inflating costs and uncertain prices were mentioned as worrisome. However, the number one factor mentioned by a majority of family operation participants was uncertainty in transition management as a result of limited or nonexistent planning and communication by the senior generation.
Unfortunately, not all of the views from the road and "cyberville" are positive. With the potential changes and uncertainty surrounding tax laws presenting challenges, transition and change management will be one of the highest priorities for farm and ranch businesses over the next few months and years.
Dr. David Kohl is an academic hall-of-famer in the College of Agriculture and Life Sciences at Virginia Tech in Blacksburg, Va. Dr. Kohl is a sought-after educator of lenders, producers and stakeholders with his keen insight into the agriculture industry gained through extensive travel, research and involvement in ag businesses. This content provided by Northwest Farm Credit Services.