Family business finds drive to keep moving forward
Younker Bros/Inland Gear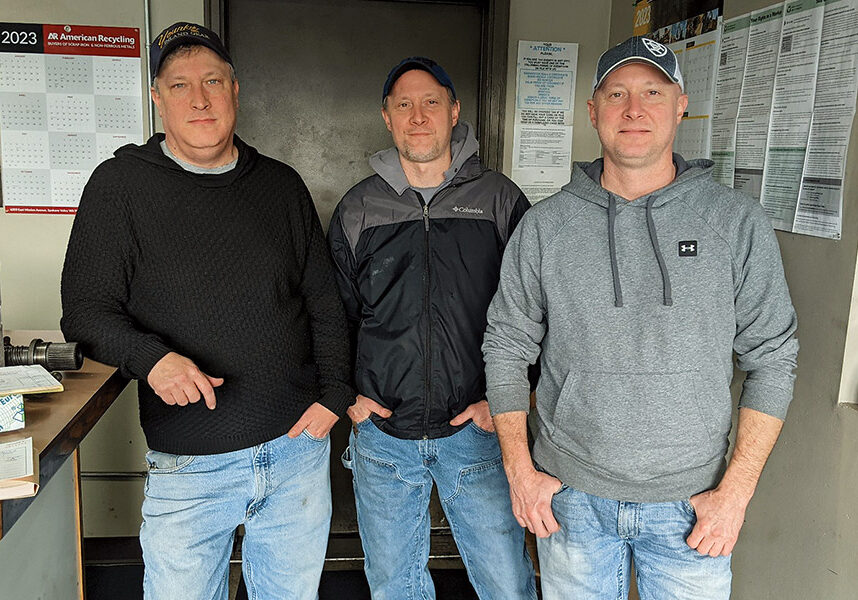 Like multigenerational family farms, the "family" part of Younker Bros is important, and it's something Shane Younker hopes will continue.
"We'd definitely like to keep the business in the family if we can. So far so good," he said.
Younker Bros, in Spokane, was started in 1991 when Pat Younker; his wife, Renae; his brothers, Todd and Alan; and Todd's wife, Elaine, bought out a local mechanic shop where Pat was working and renamed it Younker Bros. A few years later, they bought a gear shop and expanded into transmissions and differentials. They renamed that business Inland Gear.
Younker began working for the family business full time in 2001. He primarily takes care of the bookkeeping and describes himself as "the HR guy and the IT guy." The "brothers" part of the business name has continued, as Shane's brothers, Tyson and Troy, are also involved in the business, along with their cousins, Don and Beau. From the beginning, Younker Bros' focus was mostly on repairing and maintaining class 8 trucks.
"Younker Bros is the engine side (of the business), and when we first started, we were working on servicing trucks, doing rebuilds, putting in frames in trucks," Younker explained. "We started scaling back on the engine side because things have changed so much. A lot of the electronics, we were just never tooled up to really do that."
Younker said it's gotten to the point where it is almost too expensive for "the little guy" to service big equipment, like that from Caterpillar or Cummins. These companies, like many others, are pushing to have repairs and maintenance done only at dealers' shops, especially when the electronics are involved.
Between the two shops, Younker Bros has about a dozen employees. While they don't work with a lot of farming equipment, if someone were to bring them a unit out of a tractor, Younker said they'd gladly work on it. The business is in the process of shifting more of its resources to selling parts over the internet and focusing on Inland Gear.
"It's not glamorous, but it's very important. What's going to break more often? Your drive train stuff vs. engines? Engines don't break as much as drive trains," he said.
Besides the ever-increasing complexity of the electronics, another big change the business has seen, especially over the past year, is issues with the supply chain.
"It seems like you'll be short one thing for a while, then they'll get that cleaned up, and you are short on something else. It's definitely been a challenge keeping people farming and trucking while trying to source parts wherever you can," Younker said. "That's probably, recently, one of the biggest changes and challenges. It doesn't seem to be getting much better."
Inland Gear is one of the few independent gear shops around, and because of those supply chain issues, they've found themselves providing parts to the major equipment companies. "It's kind of fun that way. You aren't so worried about going head to head with a big corporation. We can all work with each other. We all fill a different niche," Younker said.
Another change Younker is seeing on the engine side of their business is a shift from semitrucks to smaller Ram trucks and Cummins engines, although they still provide service and parts for the larger vehicles.
"The guys out in central Washington, some of those big family farms, they are a huge part of our business, a big part of our customer base," he said. "We are here to help get farmers going as quickly possible."
Younker Bros and Inland Gear's website is younkerbros.com. Shane Younker can be contacted at younkerbros@comcast.net or (509) 534-1112.