Financial assistance available to growers
NRCS-Washington allocates millions in IRA funding for EQIP, CSP, ACEP
2023March 2023
By Nate Gallahan
Washington State Public Affairs Specialist, Natural Resources Conservation Service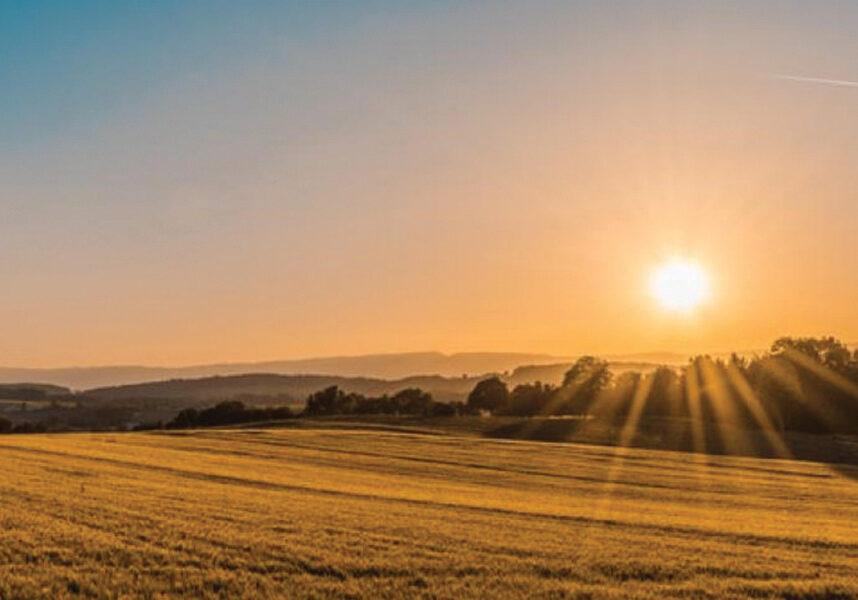 Wheat growers across Washington interested in enhancing their natural resources have a second opportunity this year to apply for financial assistance.
A new application window opened Feb. 24 for producers to apply for Inflation Reduction Act (IRA) assistance through the Natural Resources Conservation Service's (NRCS) Environmental Quality Incentives Program (IRA-EQIP) and Conservation Stewardship Program (IRA-CSP). All eligible applications received by March 31 will be ranked and considered for FY23 funding.
The FY23 IRA funding for NRCS-Washington includes an additional $2.2 million for IRA-EQIP and an additional $5.4 million for IRA-CSP. Funding for future years is set to dramatically increase, because the total IRA funding for conservation nationwide includes an additional $8.45 billion for EQIP, $4.95 billion for the Regional Conservation Partnership Program, $3.25 billion for CSP, and $1.4 billion for the Agricultural Conservation Easement Program. The increased funding levels begin this fiscal year and rapidly build over four years.
"Secretary Vilsack recently said this is a 'once-in-a-generation investment,' and it really is," said Keith Griswold, NRCS-Washington assistant state conservationist for programs. "This is a huge opportunity for us to support wheat growers who are uniquely positioned to provide direct climate mitigation benefits through advanced conservation on their farms, while also creating value and economic opportunities for them."
These programs will be especially useful for wheat growers because although the conservation enhancements available through IRA funds are limited, the list contains many they will find applicable to their farming operations. The list includes, but is not limited to, enhancements such as nutrient management, no-till, reduced-till, residue and tillage management, cover crop, and conservation crop rotation.
The biggest differences between IRA funding and traditional farm bill funding is that IRA funding is focused toward improving soil health, reducing greenhouse gas emissions, and increasing carbon sequestration. IRA funds are focused in those directions by limiting the total number of enhancements and practices available. For example, under the farm bill, there are 131 practices available through EQIP, but through IRA, there are only 34.
Other elements of the programs, such as EQIP's payment limitation of $450,000 and the Adjusted Gross Income cap of $900,000 remain unchanged. Producers' access to these funds in future years will be seamless and transparent. EQIP and CSP application windows will be announced, producers will apply as they normally do, and NRCS professionals will determine whether those applications will best fit under farm bill or IRA funding. This year is slightly different because the IRA funds were released by national headquarters at a different time than the farm bill funds.
A full list of all the practices and enhancements are available on the NRCS-Washington website at
wa.nrcs.usda.gov/. Also, the news releases announcing the programs, which contain much more info, are available via the News Section at the very bottom of the main page of the site.
NRCS will also be presenting program updates to growers on March 9 in Spokane and March 10 in Pasco as part of the Agricultural Marketing and Management Organization's 2023 workshops. For registration and information, see wawg.org/ammo-workshops/.