Hitting the Right Note
Entertainer will bring custom-made musical comedy to 2021 grain convention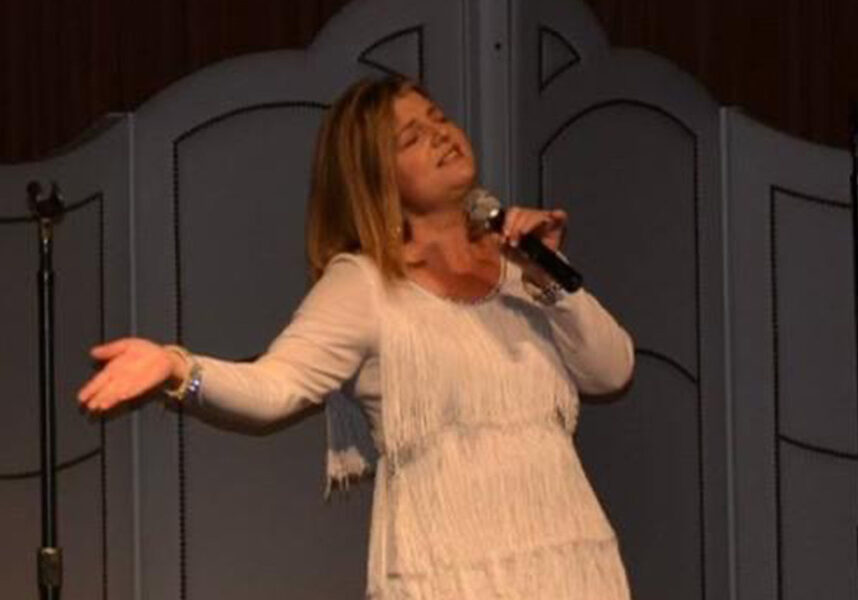 The Tri-State Grain Growers Convention offers a chance to learn a few things, meet a few people and enjoy some first-class speakers, all in honor of the region's small grains industry. Cara Pascalar knows just the right note to hit to make it all entertaining.
Pascalar is the scheduled entertainment for the 2021 Tri-State Grain Growers Convention dinner and auction on Thursday, Dec. 2. The convention will run Nov. 30-Dec. 3 at the Davenport Grand Hotel in Spokane, Wash. Growers can register for the convention at wawg.org/convention/registration/.
"It's custom-made musical comedy that also honors agriculture and the western lifestyle," Pascalar said, describing her show. "I take well known hits and parody them for the situation. I may even use VIP names or attempt to take the (event) theme, if there is one, and weave it through the show as well."
It goes without saying that Pascalar listens to a lot of music. She says she loves country, but will use all types of music in her show. One of her methods of coming up with new material is to think about the words she wants to use—for example, "grain"—and then think of songs that have rhyming words in them, such as Aretha Franklin's "Chain of Fools."
"I do a lot of writing in my head. I'll usually do a little research about what the industry is going through, and I can usually come up with a decent set of lyrics," she said. "It's fun. I'm thinking about a parody to poke fun at gluten free." She says there are several elements that help make a good parody: you need a hit song; the rhyming needs to be correct and all the syllables need to line up well; there needs to be a juxtaposition of emotion and art, such as singing a ballad about dirt; and you need to know your audience.
Pascalar was raised in Sweet Home, Ore., on an Angus cattle ranch. She was very involved with 4-H and Junior Angus growing up. She comes from a musical family, but wasn't heavily involved in music through high school.
"I was in choir, but I never really followed that particular passion. Cattle was a bigger passion for me," she said. A chance encounter at the Oregon State University's beef barns (a fellow student heard her singing a Patsy Cline song) ended with her singing in a country western band for a few years. After college, Pascalar became an ag teacher, moving several times before ending up in Montana where her husband managed a ranch. She became active in community theater.
"One thing very special about Montana is how there tends to be a community theater in many small towns," she said. "Montanans appreciate theater."
Her experience with community theater led her and a close friend, also an ag teacher, to start their own, two-women show, Suds and Suds. The duo spent seven years touring regionally, then gradually moved more into providing entertainment at industry parties.
"That was great for developing chops but also learning to write for an audience," she said. "I was doing a lot of shows for stockman, cattlemen and Farm Bureau because that's who I was."
Eventually, Pascalar returned to Oregon and started her own entertainment company, Cara Bout Ag, that focuses on entertaining ag groups. When she's not performing, she's the ag teacher in Enterprise, Ore.
"I'm thrilled to honor the grit, hard work, determination and blood, sweat and tears that my ranchers and farmers put in every year," she said. "Farming feels more and more thankless every year, not just in the public opinion, but monetarily as well. If long-standing ranchers and farmers aren't cash flowing in the U.S., something is really wrong. My heart goes out to that situation. Not only is it going to affect the food supply, but I think even more poignantly, it takes farmers and ranchers out of communities and society at large. We need those people to keep us grounded."
You can find Pascalar on Facebook at @CaraBoutAg.