Making an impact in harvest weed seed control
Chuck Schmidt, owner, North Pine Ag Equipment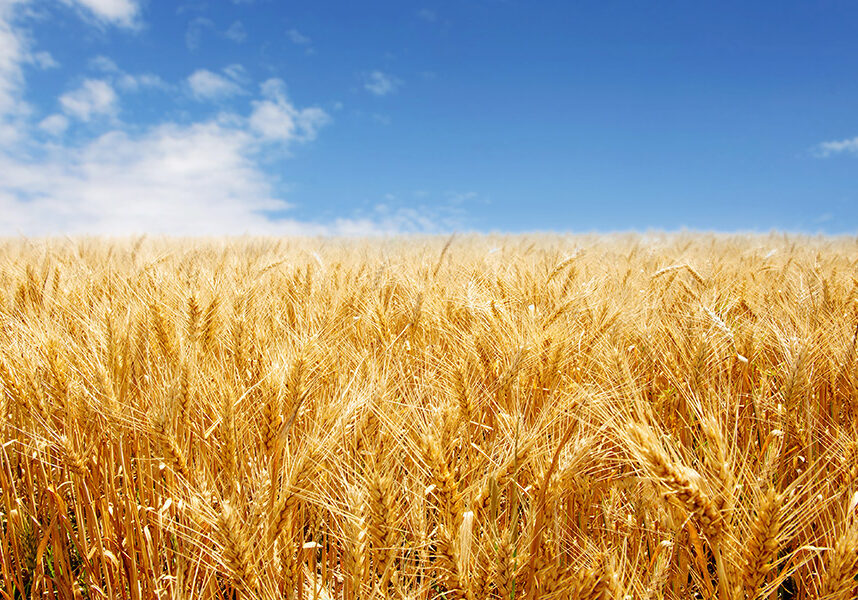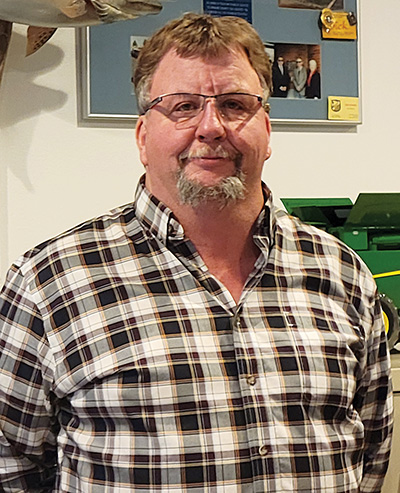 Chuck Schmidt has spent his career championing the air and water quality benefits of direct seeding, both as a business owner and as a farmer. Now he's widening that focus to include harvest weed seed control. 
Schmidt, owner of North Pine Ag Equipment in Rosalia, Wash., grew up farming in Spokane County. After attending Washington State University, Schmidt spent his time working on the family farm and began selling sprayers and other farm equipment in the 1980s. He worked with Horsch-Anderson, a German farm equipment manufacturer, to design a seed drill specifically for Pacific Northwest (PNW) farmers. Schmidt and his father, Dick, had been direct seeding on their own farm as far back as the mid-1970s, and one of their biggest hurdles, Schmidt said, was crop residue management. In the 1990s, they bought a Redekop chopper and with the factory's help, modified it to fit their combines.
"What my dad and I were trying to do on the farm and other farmers were trying to do, we had grassy weeds, we had herbicide-resistant weeds, we had problems that chemicals were not the cure for everything. During those years of farming and different combines and putting Redekop choppers on, I felt with their fine cut chopper, that I was getting some weed control, but not enough to really document it," Schmidt explained.
Flash forward to the late 2010s. Schmidt began hearing from his Redekop contacts that something "beneficial to farmers" was coming. At a 2018 farm show in Saskatoon, Saskatchewan, Schmidt was able to see one the company's harvest weed seed control impact mills.
"Right then and there, I told them I wanted to be part of this program," he said. 
Impact mills are installed on the back of a combine and destroy weed seed by funneling chaff through the device. There are other types of harvest weed seed control, including chaff lining and baling the chaff and straw. More information about harvest weed seed control can be found at smallgrains.wsu.edu/herbicide-resistance-resources/.
Schmidt had to jump through some hurdles before he could start selling the units. He got his first one in 2019 and ran it for a full year, getting pictures and documenting the benefits. He said there are about 25 of these units being used in the PNW currently, and he expects those numbers to grow as farmers become more aware of the benefits of harvest weed seed control.
There are some limitations to the Redekop impact mill. For one, the device can cost upwards of $70,000 to $90,000 depending on the model of the combine. In addition, the devices only fit newer combines. Schmidt says farmers need to think outside of the box and look past the sticker shock; early data shows a potentially quick return on investment if they look at the whole picture, including the savings on volunteers, savings on chemicals, getting noxious weeds under control, increased yields and less greenbridge. 
Overall, he said the technology is well accepted and well suited to the PNW. It also has the potential to work hand in hand with a precision spraying system, such as the Weed-It system.
"Every farm is its own little situation. Every individual has to look at the picture to fit their operation," he said. "In the years coming, it's going to be more accepted because of chemical costs, fuels costs, Roundup costs, resistant weeds that chemicals don't touch. This is another tool in the toolbox."
Over the years, Schmidt says he's seen some big changes in his business. The cost of everything has gone up, and there's been big technological and electronic changes. Another big change for Schmidt was his decision to give up farming and lease his land three years ago. 
"My heart was always in equipment sales," he explained. "I'm fulfilling a lifetime dream right now. I love going out and working with farmers and growers, doing meetings and actually going to their fields and helping them with seeding, straw management, weed management. Every day is an education."
For more information about North Pine Ag Equipment, contact Schmidt at cschmidt@att.net.