Supply chain break down
Convention panel examines fuel, fertilizer, equipment, economy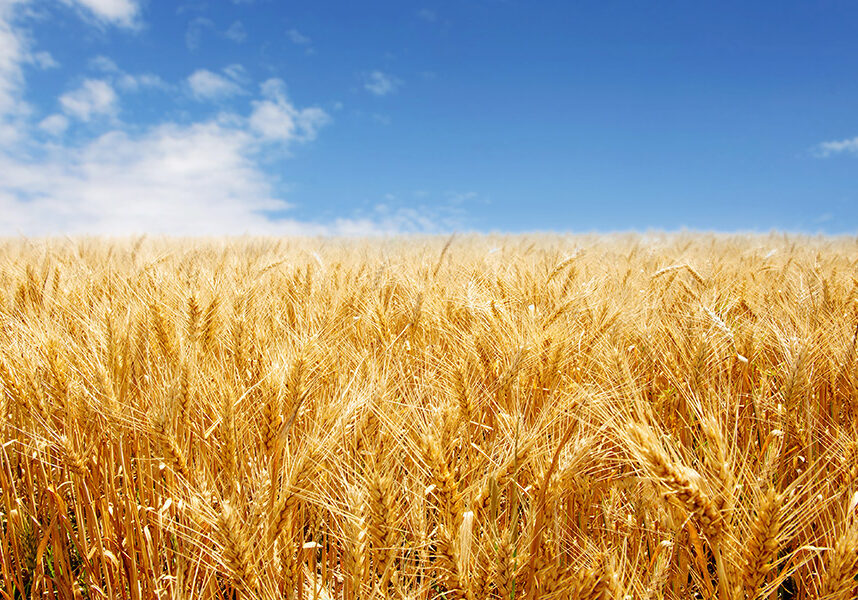 While pressure on the supply chain has eased somewhat, producers are still paying high prices for inputs and struggling to find parts and supplies. Four experts broke down what's happening with fuel, fertilizer, equipment and the economy during a break-out session at the 2022 Tri-State Grain Growers Convention.
Fueling the industry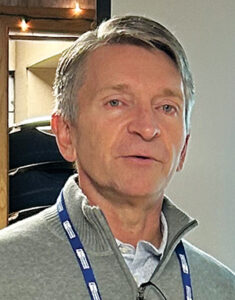 Greg Zanavich, senior manager of business development at Tidewater Barge Lines, told growers that while it's a very competitive market, there is adequate fuel available.
Crude oil from Alaska, Canada and the Dakotas is brought to refineries in Montana, Seattle and Salt Lake City (among others) and then moved to fuel terminals throughout the Pacific Northwest by pipeline, water, rail and road. Part of Tidewater's business involves barging fuel from Portland to their terminals in Pasco and Umatilla.
"The good news is, there's a lot of supply that's coming in here. If you're worried about the pumps going dry, it's not a huge concern, at least in our opinion, at this point," he said. "In the summertime, we usually get busy with fuel because it's a high demand time. The pipeline will dry up coming out of Salt Lake City, so we fill the gap. Fuel supply is like the proverbial balloon. You push in one side, and it comes back out the other side. It's all about making supply work."
The market is mostly price driven, and Zanavich explained that it's a math equation. When the price in Boise is low, Tri-Cities customers will pay higher transportation costs to load tankers in Boise and bring the fuel back. The reverse is also true. When prices in Boise are too high, Boise customers will buy fuel in the Tri-Cities to bring back to the Boise market.
"These things happen and change on a moment's notice because it's a very competitive market out there. This supply is just a whirling vortex that is going around chasing the best market price," he said.
Ethanol, biodiesel and renewable diesel are also coming into the region. Tidewater unloads 96 to 110 car trains of ethanol in Pasco and then barges much of it down to Portland. The company is also watching the renewable diesel market, which Zanavich said is being partly driven by carbon credits.
Counting up black swans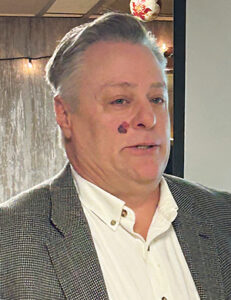 Craig Chatterton, director of crop nutrition at The McGregor Company, mapped out some of the causes behind the rise in the cost of fertilizer. These causes, which Chatterton called "black swan events," began in mid-2020 when two North American phosphate companies went to the Federal Trade Commission (FTC) and accused Russia and Morocco of manipulating the cost of fertilizer. Chatterton said on the day they filed that petition, all imports of MAP and DAP (and some liquid phosphate fertilizer) essentially stopped.
"All of sudden, you see this rise, about $300 per ton on phosphate fertilizer, as the courts figured out if this is real or not real," he said. 
The next black swan event happened in January of 2021. The U.S. Department of Agriculture lowered the yield estimate on corn and increased ethanol demand. Corn farmers realized they needed to grow more corn, which increased demand for nitrogen, urea, ammonia and UAN. In February, a deep freeze hit the Mississippi River region and wiped out almost all of the nitrogen production in North America, most of which happens within about 20 miles of the river.
"You've got this pent-up demand to grow more corn to make more ethanol, just in time for us to shut down all of our nitrogen markets. So fertilizer prices tick up again," he said.
The next thing that happens is CF Industries, which is the largest producer of UAN in the U.S., filed an FTC petition against Russia and Trinidad and Tobago in June 2021. That stopped most UAN imports and caused a "lack of competition on all things nitrogen." In September 2021, the Indian palm oil market took off and sucked up what little bit of potash was still available.
"If all that wasn't bad enough, you have, all of a sudden, the mother of all black swan events, and Russia invades Ukraine," Chatterton said. "That's kind of a history of how we got to where we are on this high-priced fertilizer."
Fortunately, there has been some demand destruction as growers around the world reacted by using less fertilizer. Both anhydrous ammonia and urea prices have dipped a bit, but Chatterton expects them to continue to be high until the Russia/Ukraine situation is resolved. UAN dropped in mid-2022, but then started climbing again. International DAP and potash prices are both slowly declining internationally, but not so much in the U.S. as manufacturers are trying to hang onto the higher prices.
Chatterton highlighted several things producers should watch, including:
European natural gas. They don't have the infrastructure to quickly offload natural gas from marine vessels to replace what they'd normally get from Ukraine and Russia.
China, which is normally a large exporter of nitrogen and phosphate, has been nonexistent in the market since before the Beijing Olympics.
At some point, the Russia/Ukraine war will end, and things will go back to some semblance of normalcy.
Recent India tenders for urea showed that there was still available product on the market.
Economic outlook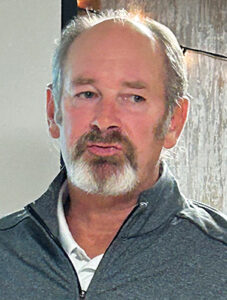 Lawry Knopp, vice president of funding and hedging for Northwest Farm Credit Services, said 2022 has been a very unusual economy, with two quarters of negative GDP growth followed by a 2.9% growth in the third quarter (most forecasters were calling for a .5% GDP rise in the fourth quarter).
"Looking into the first half of next year, I think we will probably see growth that's barely positive or barely negative," Knopp said. "It's possible we could see a repeat of what we saw this year, based on what happens with growth and potential recession."
The latest report put inflation up at about 7.7% year over year. The outlook for the Consumer Price Index is between 5% and 6% for the first half of the year, moving down to between 3% and 4% by the end of the year. Knopp expects the Fed to look for a sustainable, downward trend in inflation before they stop hiking interest rates.
As far as a recession goes, Knopp said there are several indicators strongly signaling a recession, including an inverted yield curve, where the two-year treasury yield is higher than the 10-year treasury yield, and the equity market.
"Every time we've had a 20% decline in the S&P 500, we've either been near a recession or in recession," he said.
Equipment supply breakdown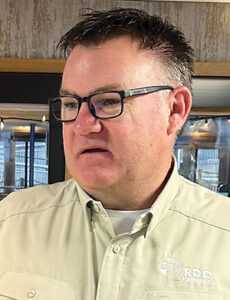 Mike Meads, an account manager for RDO Equipment Company, said they've felt supply chain constraints in all of their regions, and parts continue to be a struggle for dealers to get. RDO has locations in the U.S., Australia, Russia and Ukraine. 
"My advice would be if there are parts you use during the year that you know you're going to use, one, they will never be cheaper than they are today, and two, stockpile them in your own shops," he said. "Both whole goods and parts wise, the days of going to the dealership and thinking, 'I'll just run in when I need it and pick it up,' unfortunately, for the foreseeable future, those days are gone."
Meads advised growers to prebuy everything they can and to take advantage of manufacturers' early order programs if possible. Most deliveries for new equipment are a year out. In addition, dealer allocations have been cut, and internet sales teams are selling from lots across the U.S., meaning the days of seeing equipment on dealers' lots are gone.
"The pipeline is empty. We thought when the Russia-Ukraine war came, we would be able to get their allocation of equipment for the U.S. market," Meads said. "They are still farming over there. I think a lot of people thought the war was basically going to shut the countries down. Our stores are open every day in both of those countries."
The new equipment situation has put a strain on the used equipment pipeline, as has the international appetite for lower-hour used equipment. Most experts say the used equipment industry is three to five years away from stabilizing — if things were to turn around today. While some used equipment is getting easier to find, Meads said four-wheel drive tractors, sprayers and anything with tracks are still very popular.
"Stay in good communication with your representative from whatever dealer you work with. Communication is key on both new and used equipment," he said.