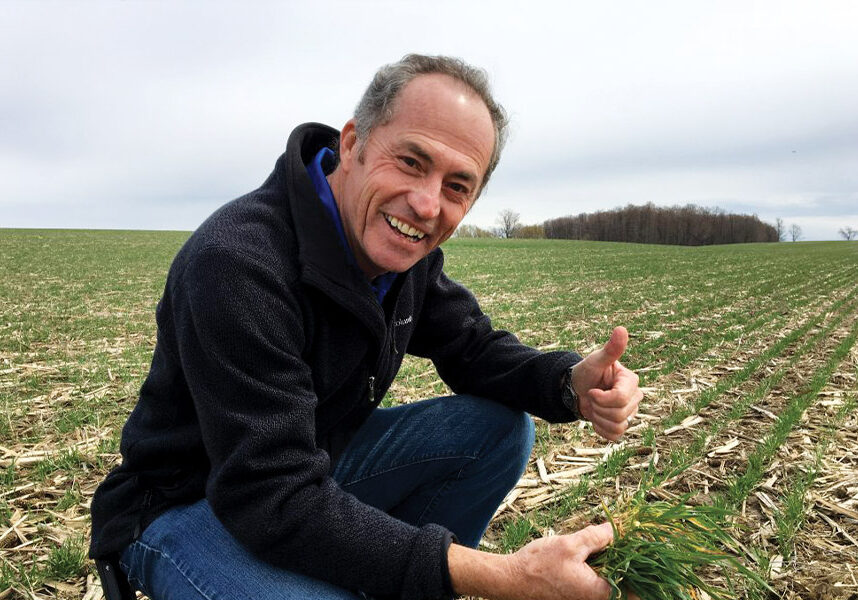 One of the Agricultural Marketing and Management's most popular workshops is back on the 2022 calendar as an in-person event. Wheat College will be taking place June 1 in Ritzville, Wash., with presentations by Peter "Wheat Pete" Johnson, Corteva Agriscience and Washington State University Extension.
Johnson, this year's featured speaker, will be discussing "The Yield Triangle." Johnson is the resident agronomist with Real Agriculture, where he posts a weekly podcast, "Wheat Pete's Word." He is a regular on "Agronomy Monday" on Real Ag radio, Sirius Satellite Radio 147. He spent 30 years as the Ontario cereal specialist. Johnson operates a small farm near Lucan, Ontario, where he constantly tries out new production ideas.
"There's a couple of different triangles that play in Washington state. One is very simple, but we rarely think of it in the perspective of growing crops, and that's the environment," Johnson explained. "I'm looking at sunshine, at carbon dioxide, at water, because that's the component triangle that yield comes from. If you don't have one of those three things, you aren't going to get yield."
In Eastern Washington, water, of course, is the key variable in that triangle, especially coming off last year's drought. During this interview, Johnson was talking from the side of a wheat field in Ontario, where they were having the opposite kind of water problem — too stinking much water, as Johnson said, describing ducks swimming in ponds where there should be wheat growing instead.
"Washington's got some incredibly dry areas, and some areas that have way better moisture. So what can you do from a management standpoint, or is there anything you can do from a management standpoint to maximize those components," he said.
Another triangle Johnson will present tackles where yield comes from. The three points of that triangle are heads per square foot, kernels per head and kernel weight.
"How do we take those three key components, and how do we figure out how to maximize them?" Johnson asked. "It's really interesting, because it plays all the way from row width to when (or if) I need a fungicide and from seeding rates to fertilizer management. How do I predict those management factors, because I need to maximize them all if I'm going to get the biggest possible yields."
Johnson is no stranger to Wheat College. He was the featured speaker in 2020, but wasn't able to present his information in person, due to COVID-19 restrictions. He said he's excited to be able to make the trip out to Eastern Washington and to be able to interact with growers outside of Zoom.
"It is very difficult to show enthusiasm and humor, to get pumped looking at your computer screen. I can look at a real live audience and get some reaction. Even if they boo me, at least I know they are listening," he said.
Besides Johnson, personnel from Corteva Agriscience and Washington State University Extension will address rotational topics focusing on nitrogen management and pest control in small grains production. Pesticide credits have been requested. Growers will also hear the latest industry news from wheat organization leaders.
Wheat College is free and includes lunch. Membership in the Washington Association of Wheat Growers is not required. The event will run from 9 a.m. to 3 p.m. at the Ritzville Fairgrounds, 811 East Main Street in Ritzville. Registration is required. Email lori@wawg.org or call (509) 659-0610 to register.
The Agricultural Marketing and Management is a program of the Washington Association of Wheat Growers, and is sponsored by the Washington Grain Commission and many other partners.