AMMO on tap
Popular Grower education series back for 2022; Schedule features mix of in-person, remote seminars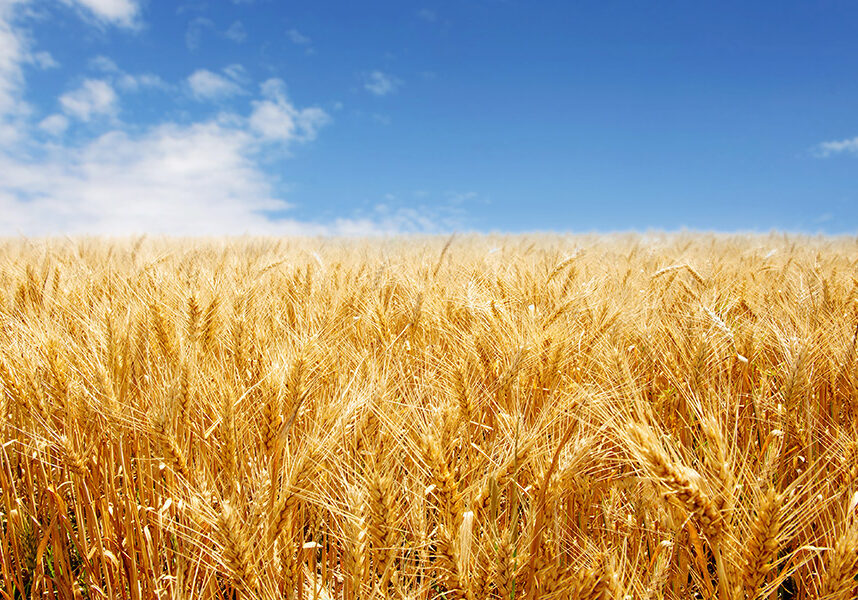 Once again, the Agricultural Marketing and Management Organization (AMMO) has brought together a winter schedule packed with educational, informative content.
Sessions begin Feb. 10 and continue through the month of February with a mix of in-person seminars and webinars. See ad on page 34 for more information.
"This year, we kept what worked from 2021 but brought back some of the networking opportunities that our in-person seminars bring," said Lori Williams, outreach coordinator for the Washington Association of Wheat Growers (WAWG). "There's also a convenience to webinars. They allow us to bring in some speakers we might not be able to fly in, and for attendees, it's easy to fit in a 90-minute session without having to travel to the meeting site."
AMMO, a WAWG program, has offered grower education programs since 2009. It provides educational opportunities and an avenue for growers to connect with professionals and experts on many challenges facing agriculture. The in-person seminars are free to WAWG members and include lunch; nonmembers pay $25 per session. This year's schedule includes updates from U.S. Department of Agriculture agencies, wheat exporting and marketing, estate and tax planning and a weather outlook.
WAWG will be monitoring COVID-19 conditions and restrictions, and if changes are required to the schedule, that information will be published on social media and through Greensheet, the newsletter that is emailed to members weekly.
Also back as an in-person event is the popular Wheat College. The 2022 event is scheduled for June 1 at the Wheatland Community Fairgrounds in Ritzville, Wash. The featured speaker will be Peter (Wheat Pete) Johnson. Pesticide credits will be offered at Wheat College as well as the Feb. 16 session, which will include discussion on harvest weed seed control in Pacific Northwest wheat production systems. More information on Wheat College will be available closer to the event date. AMMO is also a sponsor in other agricultural events in the Pacific Northwest.
"Whenever possible, we partner with other educational avenues, like Farm Forum during the Spokane Ag Expo, to bring as much educational content to our producers as possible," Williams said. "We'll also continue to partner with Washington State University Extension where we can."
What Lies Ahead: An Update from NRCS and FSA, Feb. 10 (in Pasco) and Feb. 11 (in Spokane).
Join the Farm Service Agency and the Natural Resources Conservation Service for an informative session on what's new for 2022. Be up to speed on program changes, deadlines and new opportunities for your operation. Wheat growers utilize key programs in everyday operations. This session will keep you in the loop and your operation moving forward.
Exploring U.S. Wheat Markets in South and Southeast Asia: Challenges from 2021 – Opportunities Ahead, Feb. 15 webinar
U.S. Wheat Associates is the export market development organization for the U.S. wheat industry. They promote the reliability, quality and value of all wheat classes to buyers, millers, bakers, food processors and government officials in more than 100 countries around the world. This session will dive into market challenges and long-term opportunities in the South and Southeast Asia region. You will learn about export programs and how your checkoff dollars are put to work.
Market Outlook and WSU Extension Research Update, Feb. 16 in Spokane
In a volatile market, marketing strategies are essential to manage your risk. In this session, we will look at market behaviors, price dynamics and market opportunities with Dr. Randy Fortenbery, a professor and Thomas B. Mick Endowed Chair, at Washington State University. Dr. Drew Lyon, professor and Endowed Chair in Small Grains Extension and Research, will focus on weed seed control during harvest, specific to dryland wheat production in the Pacific Northwest. Pesticide credits are available.
Estate and Income Tax Planning After All of the Recent Tax Law Changes, Feb. 22 in Walla Walla
Paul Neiffer is a certified public accountant and business advisor specializing in income taxation, accounting services and succession planning for farmers and agribusiness processors. This session will focus on recent tax changes that can affect your operation's bottom line and the future of the ag industry. Learn how new or potential regulations will impact you.
Weather Outlook, Feb. 24 in Spokane.
Don Day Jr. is president and chief meteorologist of DayWeather, Inc. For more than 25 years, Day has provided customized broadcast weather services with emphasis on the rural/ag listener. This presentation will focus on long-range forecasts (including the current growing season) as well as an assessment of current and recently observed weather patterns.
Agriculture Today: New Era of Prosperity or Temporary Opportunity? Feb. 25 webinar
The decade of the 2020s will be one of economic and financial divide. Of course, early in the decade, some have found a new era of prosperity, particularly with the grain industry. The low value of the dollar, coupled with China rebuilding its protein sector and Mother Nature's influence on the market, has brought a round of prosperity. Is this one-off profits? What about the livestock sector and others in the agricultural industry positioning to capitalize on opportunities? Regardless, what will be the new mega trends, business and financial management characteristics to manage through the economic cycles? Dr. Dave Kohl will use his five decades of business, academic experience and wisdom to provide unique perspectives to lifelong learners.
2022 Wheat College, June 1 in Ritzville.
The featured speaker is Peter Johnson, aka Wheat Pete. Wheat College will also offer localized presentations from Corteva and Washington State University Extension. Pesticide credits will be offered. Registration reminders will be mailed prior to the event.