Caution: Market opportunities ahead
AMMO presentation explores challenges, potential of Southeast and South Asia markets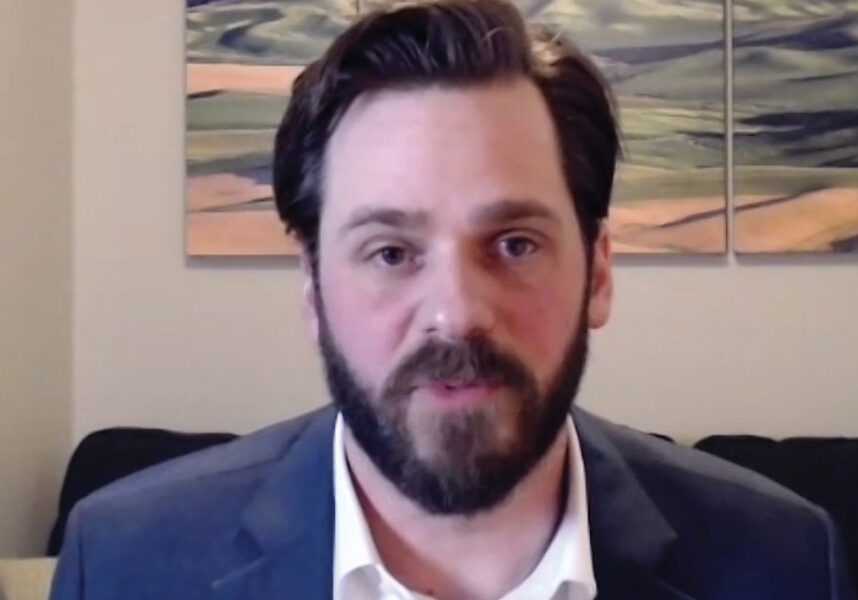 In the past decade, South and Southeast Asia have become one of the U.S. wheat industry's most important markets, accounting for nearly a quarter of all U.S. wheat shipments. Despite some significant challenges over the past year, Joe Bippert, assistant regional director for U.S. Wheat Associates (USW), believes there is still plenty of room for growth in the region.
"As we look at the year we just got through, back in 2021, I would say there have been significant challenges between COVID, drought and significant inflation. All this was felt, not only here in the United States, but this was felt as we look at the region in Southeast Asia. But with these challenges, we also see a lot of opportunities," he said.
Bippert was speaking virtually to more than two dozen listeners as part of the Agricultural Marketing and Management Organization's 2022 seminars.
While wheat consumption in the region has steadily increased since 2009/10, the last two years have seen imports slow. As the COVID variants emerged, travel has been restricted, and the loss of tourism has slowed many of the region's economies. Export prices have increased, thanks to last year's drought in the U.S. and Canada, and rising inflation is making products more expensive for consumers. There's also increased competition from Australia, although that country has also seen a sharp decline in the quality of their exportable wheat, Bippert said.
USW, which is the export market development organization for the U.S. wheat industry, has been able to capitalize on the poorer quality of Australian wheat by emphasizing the high quality of U.S. wheat and using regional technical experts to educate millers on the best uses for each of the different classes of U.S. wheat. USW has also committed to keeping the U.S. wheat industry as transparent as possible.
"Our inspections that we have through FGIS (the Federal Grain Inspection Service) and WSDA (the Washington State Department of Agriculture) highlight that we want to let customers know exactly the type of wheat they're getting. We also want to give them real time updates (so) they will be able to know what is coming down the line and adjust their decisions," Bippert said.
COVID has also impacted how USW is marketing U.S. wheat in South and Southeast Asia, but in a positive way. With travel restricted, USW has turned to webinars to connect with those customers. Bippert said not only has that move been effective and allowed USW to reach a wider audience, but it's also more economical and convenient for customers because they don't have to travel or take time off to attend meetings. Even after travel restrictions loosen, blending webinars with more traditional programs is likely to be part of USW's long-term strategy.
"It helps us get information out in a very timely way that allows them to get real time information, which is especially helpful when we have some of these challenges like we've seen in the last year," Bippert explained.
Other parts of USW's long-term strategy for South and Southeast Asia include a greater focus on technical training, cultivating regional teams and maintaining perspective on key markets. Bippert said USW wants to create an "all of the above" service for core markets, which include the Philippines and Thailand, and regain traction in the swing markets of Indonesia, Vietnam and Malaysia. Those markets have seen declines in wheat sales in the past year due to COVID, inflation, increased prices for wheat and economic downturns.
"We want to look at ways to reduce demand elasticity and see more constant sales in those areas," Bippert said.
USW wants to increase opportunities for U.S. farmers by expanding into upcoming markets in the region. Bippert said that over the next decade, Asia's consumer class is likely to continue to grow. Indonesia's consumer class is forecast to surpass Japan and Russia's. The Philippines' consumer class will pass most of Europe's. USW will also be looking at opportunities to expand U.S. farmers' presence in Bangladesh; that country's consumer class is poised to make the biggest leap over the next decade.
Finally, USW wants to help drive consumption. The organization is using social media to highlight the health advantages of U.S. wheat through their "Go Wheat" campaign in the Philippines, where the trend is shifting from wheat being seen as an indulgent food to being a staple food.