Insight into rising costs of inputs
Numerous factors pushing prices higher, but inventory still available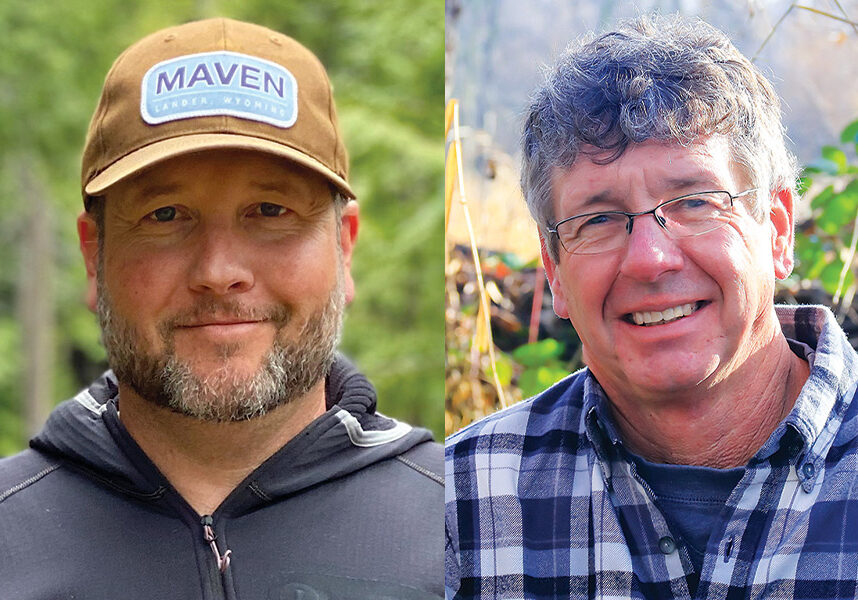 Since last fall, the cost of inputs has been steadily rising with no relief in sight, leaving some Eastern Washington wheat farmers wondering if they'll be able to get what they need when spring rolls around.
According to Dave Barta, division manager for Nutrien Ag Solutions, costs on the crop protection side are up at least 5 percent, and some products, such as glyphosate, are up more than 100 percent. Fertilizer has skyrocketed more than 100 percent, thanks to multiple contributing factors.
China, which is the largest manufacturer of nitrogen in the world, is in an energy crisis. They are also trying to curb pollution ahead of the winter Olympics, so they've reduced their manufacturing capacity and cut the amount of nitrogen available for export.
"This causes a country with a large demand, like India, to now compete with us, Australia or other large areas of demand," Barta explained. "You have countries in Europe curbing production because natural gas prices are so high. Shutting plants down is cheaper than operating them. You take any significant producer out of the market, and it creates a significant disruption in the supply to market. There's only so many producers of most of these main macronutrients. One supplier has a glitch, and it impacts the rest of them."
There are also logistical issues with loading and unloading freight at ports. Shipping prices for containers have more than doubled. In the U.S., last year's deep freeze in Texas is still hampering U.S. production. Compounding the problem is a shortage of trucks and truck drivers in the U.S. Issues are rising from even the simplest of components.
"A manufacturer may have the technical material or product, but they can't get foil to seal their jugs or even caps for their jugs. Problems seem to be everywhere," Barta said. The industry saw supplies beginning to tighten in February or March of last year, especially with glyphosate. "In retrospect, we should have seen it coming, but nobody knew how bad it was going to be."
There are also supply issues with potassium, thanks to flooding that shut down one of the world's largest mines in Canada and an increased demand from the corn industry. Global demand has also tightened phosphate supplies.
According to a December 2021 Farm Bureau article that compared current prices to September 2020 prices, ammonia has increased more than 210 percent, liquid nitrogen has increased more than 159 percent, urea is up 155 percent, and potash has risen more than 134 percent. Globally, corn is the largest crop user of fertilizer, followed by wheat, rice, vegetables, fruits and soybeans. Today, the U.S. accounts for approximately 10 percent of the global use of nutrients, with 2 percent going to agriculture. Of that, corn uses about 49 percent, followed by wheat at 11 percent and soybeans at 10 percent.
Barta said eventually, the industry will see "demand destruction," meaning that the demand will fall and take pricing with it, but nobody knows when that will happen. For Nutrien Ag Solutions, that means trying to balance having inventory available but not so much as to be overloaded if and when prices fall.
"It's not a fun spot to be in. Organizations like ours load up with very expensive products, then the market falls. We are trying to be cautious about going into this year. We want to have the product to support our customers, but we don't want to have so much that we can't get out from under it," Barta explained, adding that despite the issues, most crop input companies, including Nutrien Ag Solutions, do have adequate inventory of some products at the moment. Others, such as glyphosate, will continue to be "hand-to-mouth."
Fortunately, with soft white wheat prices hovering around $10 per bushel, Eastern Washington farmers are likely to still be making money, even with the higher input costs. Most growers who planted winter wheat were able to purchase fertilizer before the biggest runups, but Barta suggests revisting this year's farming plans and considering products that may be more efficient at reduced rates.
"I think you have to have a sharp pencil, and I think efficiency is going to be super important this year," he said. "Certainly, growers need to do the math. It may not be the year to do the program just because it's what you've done every year. Adjust accordingly. The winter wheat crop should be okay. Spring will be interesting. I think we'll see guys shift to garbs, peas and lentils, crops that take less fertility."
Growers have also been concerned about the cost and availability of spring wheat seed, especially after last year's drought. Mike Klicker, head of Northwest Grain Growers seed department, said the cost of seed is up, but not because of shortages. "It's largely because the grain market is up 40 or 50 percent from last year," he said.
In spite of last year's lower yields, Klicker doesn't think there will be a shortage of spring seed, but there may be a limited choice of seed.
"I think, at end of day, there will be adequate supplies of spring wheat by class, maybe not spring wheat by variety," he explained. "Some varieties may be in short supply, but there will be plenty of soft white wheat or DNS or barley. But if you want a specific variety, you'd better order it now."