DNR mapping potential solar farm sites
Postcards sent to lessees who might be impacted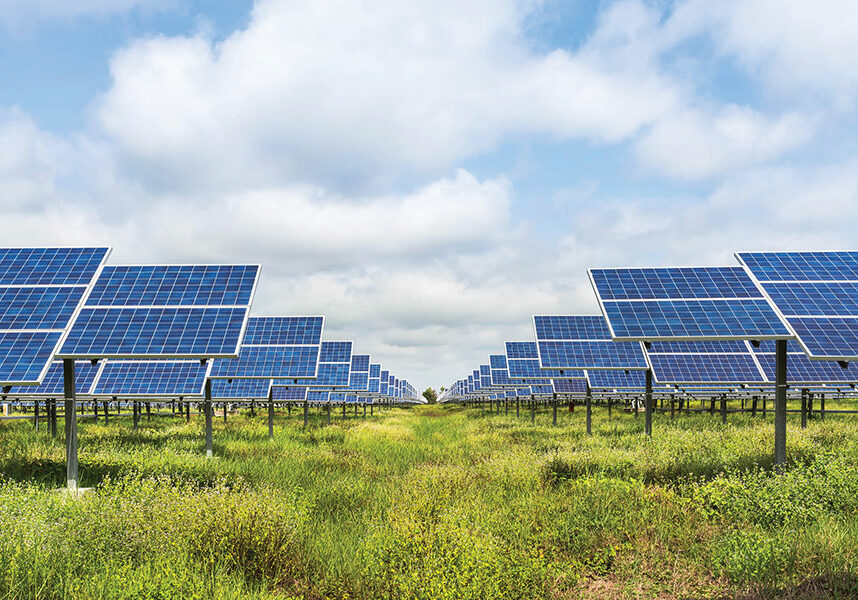 The Washington State Department of Natural Resources (DNR) is in the final stages of mapping their Eastern Washington properties for potential solar farm development. Lessees who might be impacted have been notified by postcard.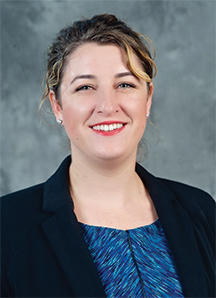 According to Dever Haffner-Ratliffe, DNR's Clean Energy Program manager, the goal of the mapping project is to identify properties that are currently unleased or where renewable energy development will have the least impact. The department will then steer renewable energy developers to those properties first. Currently, developers tend to pick an area with renewable energy potential and reach out to all the landowners, including DNR. Haffner-Ratliffe said that puts DNR in a position where they have to be responsive to that interest because of their trust mandate to get the best rental return on their properties. One of the big drivers of renewable energy development is the focus on climate policy.
"We reached out to existing lessees on those properties and let them know about this work, because one of the big things that is important is that we are transparent, that we are proactive with our communication. I don't want to catch anybody off guard with what we are doing," Haffner-Ratliffe said. "I think it is fair to say they (renewable energy developers) are coming right now, and they will continue to come. We aren't the ones driving that interest. We've been responsive to it, but it is already here."
DNR is the second largest landowner in Washington state, behind the federal government. The department manages approximately 6% of the state's land, consisting of about 3 million acres of uplands and about 2.6 million acres of tidelands. About 1 million acres of that is agricultural land. DNR currently has about 1,300 acres leased to solar development, but would like to have 5,000 acres in solar farms by 2025. The department also leases approximately 16,000 acres for wind energy, although the majority of that land remains useable for grazing or agriculture.
Over the past few months, DNR has contacted agricultural associations that represent lessees, including the Washington Association of Wheat Growers, to inform them of the project and has held several online information sessions for lessees, the Tribes and the general public. The next phase of the project involves gathering feedback on a mapping tool that the department has developed. DNR expects to have the mapping tool publicly available on their website by the end of the year, although interested parties can email DNR at mlcep@dnr.wa.gov for a temporary link to the tool.
For now, DNR is gathering feedback, not only on the mapping tool itself, but the process they are using to look at their properties for renewable energy, the process related to their renewable energy leases, and feedback and/or concerns on the specific properties or areas the properties are located in. 
"Part of what we are trying to do is not only gather information to help with our decision-making, but to gather information that we can pass on to developers who might be interested in our properties," Haffner-Ratliffe explained. "For developers, (those concerns) translate to risk in a lot of ways, and risk costs them money. If we can help direct them to properties where there aren't going to be concerns, it's better for everybody."
While DNR will consider solar development on the west side of the Cascades on a case-by-case basis, the economic productivity of DNR-managed forests there is comparable to the leasing rate for solar power development in Eastern Washington. Additionally, DNR would have to amend their habitat conservation plan with the U.S. Fish and Wildlife Service (USFWS) for any of the west-side development.
In general, solar farm developers are looking for large, flat areas that are close to transmission lines that have capacity, but some pre-existing conditions could make the land unsuitable for renewable energy development. Haffner-Ratliffe said there is quite a bit of developer interest in Douglas County, but that area also has sage grouse habitat. Kittitas County is another hotspot, but half of the county is covered by DNR's State Lands Habitat Conservation Plan, which would require an amendment with USFWS before any solar development could occur.
"Part of what we are trying to do is proactively communicate those things to developers, just like where we do and don't have current leases," she said. "DNR has not, to date, been the only property included in a solar development, and I think it is really unlikely that we will be the only property included, which means there's lots of projects where, even if DNR decides not to lease, that project is still moving forward. I think that's probably worth noting, because it means the surrounding landowners are leasing, and we don't have enough property in the projects, typically, to make or break it for the developer."
DNR is interested in ways to co-use their property that is leased for solar development, including solar panels that can be farmed (or grazed) around and under. However, while the department can encourage and facilitate co-use, they can't require developers to include co-use options in their plans. That pressure will need to come from private landowners, with DNR being willing to make sure the leases are written to accommodate co-use and helping to facilitate it on their properties.
Haffner-Ratliffe is also hoping that lessees will find the mapping tool useful beyond just finding out if their leased DNR ground is included as a potential solar development site. She said the tool can help gauge what the potential interest in a parcel might be (if it's close to transmission lines, it's more likely to be of interest to a developer). The data can also be helpful for private landowners who are considering leasing their property for renewable energy.
DNR is required to get market rental rates for their properties, which means that anybody else in the same project should have the potential to get the same rate.
"If you are a neighbor, and you are trying to figure out if a developer is making a good offer, you can look at what DNR is considering for our property," Haffner-Ratliffe said. "We are going to be doing a little bit more proactive marketing on properties where we know they are high value and low impact, so that means rather than a neighbor taking the first offer on the table, they might be able to pause and watch what DNR is doing to see if we are able to get multiple interests in the area. If there's a bidding war, anything like that, that can help increase the negotiating power of our neighbors. The higher their negotiating power, the more they can ask for things like the project to be developed with co-use or requirements about decommissioning and reclamation and returning it back to a farmable state."
People with questions are welcome to reach out to the clean energy program through their website at dnr.wa.gov/CleanEnergy, and lessees can contact their land managers if they have any concerns. 
Haffner-Ratliffe said the department will do everything they can to wait until the contract is up on a leased property that is scheduled to be part of a renewable energy development. If DNR terminates a lease early under their higher and better use clause, the lessee would be entitled to compensation, according to legislation passed in the 2022 Washington State Legislative Session. Lessees approaching the end of their DNR lease contract that are considering not renewing the contract are asked to communicate that to DNR so that information can be taken into consideration. The department has approximately 159 properties in Eastern Washington that aren't currently under lease.
"This is not a happy subject for everyone, but I also don't want to run away from that," Haffner-Ratliffe said. "We are trying really hard to direct developer interest to properties where there isn't a lease. Anything we can do to focus the interest where there are no impacts to an existing lessee, we are going to do everything we can to try to make those the properties that get highlighted."
WAWG leader alerts producers to DNR mapping project
For the last few months, Michelle Hennings, executive director of the Washington Association of Wheat Growers (WAWG), has been beating the drum at county meetings, warning producers that solar farm development is coming to Eastern Washington wheat fields sooner, rather than later.
"It's going to happen, and you need to be aware of it. If you get a postcard from DNR, that means your leased property is on DNR's radar," she'd tell each group. 
The Washington State Department of Natural Resources (DNR) met with Hennings in early May to notify her that the department was identifying properties in Eastern Washington that had solar farm development potential. Hennings said that while she understands the department has a mandate to get the highest and best use from their lands, it shouldn't come at the cost of losing potential and/or productive farmland, especially as food costs continue to rise and the issue of food security gains national importance.
"I feel like it's a little ironic that the Biden Administration is pushing farmers to grow more food, but our state is actively looking to take farmland out of production," Hennings said. "Producers are already facing so many hurdles. This just adds to the list of uncertainties they have to deal with."
WAWG appreciates that representatives from DNR took the time to meet with Hennings and discuss the department's mapping effort. According to DNR, all producers whose leased properties have been identified as having solar farm potential have been notified by postcard.